How Volatile Can A Slot Game Be?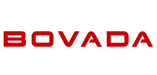 Play Now
There are a few words that are closely associated with slot games. One of the most commonly heard ones is volatility. How volatile is a slot, someone might ask? And it is important to know the answer. Slots are low, medium, or high volatility. The more volatile they are, the riskier they are to play. Let's see how this works, so you know which slots will suit your preferences. It may mean you tend to play one type of slot game more than another.
How happy are you with risk?
This is the best question to start with. Some people naturally enjoy taking risks, while others do all they can to avoid it. If you don't like taking risks, you should look for the low volatility slots. These offer a far lower risk, and you'll see plenty of smaller wins popping up quite frequently on these. Conversely, high volatility slots don't trigger prizes anywhere near as often. However, when they do, you may find those prizes stand a better chance of being bigger in size. To get the most from a higher volatility slot, you should look at playing for a longer period.
How do you know how volatile a slot game is?
There are several ways you can find out. The paytable is a good indicator of how volatile a game is, because the bigger the prizes are, the more chance there is of it being more volatile to play. Some games openly state whether they are low, medium, or high in this area. You can also read online reviews to find out more information on this topic. These are written by people who have played the games and researched the background of them too. That means you can use that knowledge to decide whether a game is suitable for you to play. Finally, you could try playing it for free. Most slots do provide a demo version that is identical to the real one. You can try this to find out how it works and see how often you strike lucky with prizes. You will also see how lucky you get in terms of the size of those prizes. One final point – even the most volatile game returns low prizes occasionally, while lower volatility ones can still trigger a jackpot. The volatility merely gives you an overall look at how a game has been designed.