Da Vinci Codex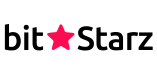 Play Now
The name Da Vinci will be familiar to many, and those in the know in the world of slots will also be familiar with the name GameArt. Put the two together and you will come up with the Da Vinci Codex slot, which looks like another winning title for the developer. Artistry comes into play in more ways than one here, so let us explore the world on the reels to see what unfolds.
Reels and win lines
With five reels in action, you'd expect a nice amount of paylines. But did you expect to play on 100 of them?
Coin values in play
You can play one cent per coin if you wish, but there are other values including the top one of 50 cents per coin. However, each coin covers two lines. So, playing a cent coin and playing all the lines requires a 50-cent bet, which is cool.
Da Vinci Codex special symbols
There is a red seal on the reels and this is used as a substitute. It cannot replace the scattered image of two men in a circle. This is arguably the most famous image people think of when they think of art by Da Vinci. If you don't recognize it from our description, you will when it spins into play. Unfortunately, the red seal doesn't appear in the base game – only in the bonus.
Bonus features to watch out for
Some of the icons on the reels use the letters that spell Vinci. This is the trigger for the bonus – to spell VINCI on the reels in that order. If this occurs, six free games are awarded. The red seal comes into play here, since the five letters that triggered the games will turn into red seals and remain in play for those spins.
Download, play, and win with Da Vinci Codex slots today!
There are some unusual features in this game. While the free spin quantity is small, the addition of multiple wilds is a welcome one. Furthermore, you will appreciate the unusual trigger for the free spins, which comes from Vinci itself. The game has a familiar and welcoming feel, and since GameArt is in the driving seat, the presentation is just as stunning as you would expect it to be. We doubt you will be disappointed if you decide to give this slot game a try.