Makitone Gaming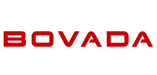 Play Now
Over the last few years there has been a surge in small boutique online slots development companies and Makitone Gaming has come out with a real solid new line of 3D video slots. The company is located in Estonia which seems to be an upcoming tech hub in Europe. Makitone focuses on providing high quality 3D slots made for all mobile devices like iPhones, iPads, Androids, Samsung, Microsoft, Tablets and Blackberry. You can still play their games on desktop as well on your browser. They currently have a limited number of games, 5 to be exact, but as you can see these games come complete with 3D animations, lovely musics and sounds, bonus features, free spins and some really cool characters. And the games can be played on any browser and any operating system like: PC, MAC, Linux, iOS, Android, or Blackberry. Most people are playing on their mobile devices and Makitone Gaming has created an amazing 3D slots experience.
Makitone's 3D Animations for Everyone
Each video slots theme covers universal lifestyle, cultural and historical concepts within each of the games such as: Secrets of a Geisha (Japanese), Gang Job (Gangsters), Koi Garden (Asian), Viking's Victory (Early Vikings) and Caesar's Triumph (Roman Leader). The video slots games are produced in HTML5 for desktop Flash or mobile casino play and each game is graphically brilliant to watch.
Gang Job Slots
If you like a good old gangster movie, then you will love to play Gang Job slots. Just like the Godfather or Gangs of New York, this game brings with it a twist, in the that the funny gangsters characters start to dance when you win. The collapsing symbols on the reels make for some interesting game play especially the way it plays on a mobile device. This 5 reels, 25 paylines video slots game has jazz music with some great piano playing that will keep your foot tapping as you make those spins with the expanding symbols. The classic 50's style gang includes a Goon, the Boss, the Girl, the Boy, Doc, a Safe, and a Sexy Woman Cop. The Safe is the bonus symbol and will trigger the Bank Job Bonus Round. The wild symbol is the Sexy Woman Cop and she substitutes for all other symbols except during the bonus and the Gang members. It's exciting to see her symbol expanding during the free spins round. At the top of the game is the game logo in classic retro type. On the bottom row you can see the total bet amount window, change bet button, the players win amount, gamble button and the spin button. You can see that this game is simple to play and great for beginners as it has a nice straightforward design and delivers an animated 3D experience with characters you're sure to have a giggle at.
Secrets of Geisha Slots
Time to take a trip to Japan and the visit the world of the Geisha girls. This 5 reels 25 paylines video slots game comes with enchanting traditional Japanese music and sounds. There are realistic ambiance sounds like gentle flutes and string instruments in the music. The game setting looks like traditional Japanese architecture and designs elements. You will also see the classic cherry blossoms with the grass and garden as the setting. On the reels you will see a Japanese umbrella, Geisha Girl, Sandals, Fan, Flowers, Geisha Dress an A, K, Q, J, 10 and a 9. When you hit a winning combination the Geisha Girl symbols will make some gentle movements and then sparkle. After that the free spins graphic comes up announcing the amount of free spins you will get during this round. The umbrella symbols also move around when you hit a winning combination. Along the bottom of the game you will see everything you need to play the game including: Total bet amount, change bet, win amount, gamble and spins buttons. This game looks and plays nicely on your mobile device and the animations will bring a sparkle to everyone's eyes.
Caesar's Triumph Slots
Julius Caesar was the ruler of Rome and was a Roman politician and military general who played a critical role in the events that led to the demise of the Roman Republic and the rise of the Roman Empire. Now he has come to back to life in this 5 reels 20 paylines video slots game from Makitone Gaming. The background of the game has the Roman coliseum and images of old Rome against a blue sky. The Caesar's Triumph logo is in middle in gold type. When you start playing this game you will hear the sounds of crowds in early Rome and music that depicts the ruling theme. All the illustrations and animations for the symbols on the reels are in high details and include: Caesar, a Roman woman, the Roman guards, Roman Helmet, a Lyre, and an A, K, J and a 10. When you hit a winning combination you will be taken to a second screen bonus round where there are two dancing guards as you watch the free spins go around. On the bottom of the game you will see the total bet amount, change bet, win amount, gamble and spin buttons. This game has lots of features like free spins, multipliers, wilds, scatters and the second screen bonus round is fun to watch, play and win. This game has a simple easy to understand layout and game functionality and similar to the overall style of video slots that looks great on all mobile devices.