Copy Cats Vs Diamond Dogs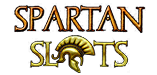 It never takes long to locate a slot game with animals in it. They could be the main feature or just showing up alongside other symbols in a different theme. We rarely compare two games of this type to see which one is best, but when we saw Copy Cats and Diamond Dogs, we knew we must compare them. So, which animal will come out on top here? Will the cats go one better than the dogs?
Copy Cats
You will love the cartoon theme here, showing us several different cats in their neighborhood, shown behind the five reels. Expect paw prints and fishbones too! You can bet on 25 lines, with a chance to win up to 200x your bet as the jackpot. The game includes a Copy Cats feature where one of the cats or the wild symbol will appear stacked on the first reel. All other cats or wilds will change to the stacked image to see what else you can win. Add in free spins and you're going to have a great time with this one.
Diamond Dogs
The clue is in the title – these dogs sure are pampered! Check out the cute dog house, the VIP fire hydrant (we all know what dogs do when they spot one of those…), and the steaks in the gold dog bowl. This five-reel, 25-line slot features a feisty dog as the wild, with a small chihuahua-style dog as the pampered scatter symbol. There is a bonus symbol too, capable of triggering the Celebrity Bonus game. Take photos of the pampered pooches until you find the paw print that ends the round. There are free spins here too, so that's another good thing to know.
Our verdict: Which animal comes out on top?
This is a tough ask – how can we choose between these two? The Copy Cats slot has the Copy Cats feature that adds something different, while you get a Celebrity bonus in the Diamond Dogs slot. Both games feature free spins, so they are identical there. Honestly, we think you might pick the game that reflects your choice of pet if you have any. Some people are cat lovers while others love dogs. If you love both, we think you might just like both these slot games too. Check out the mutts and felines today to see what you think.