Does Bitcoin Have a Place in Online Gambling?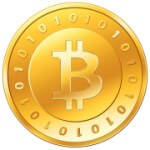 The online gambling industry is huge and growing each day despite the many restrictions imposed on the industry by different governments and especially in the US. In many states in the US the government forbids bank processed payments for online gambling. The casinos have been looking for creative and effective solutions to offer to their customers. One of the most favored options that has been discussed and enacted upon in the past 5 years is Bitcoin. The Bitcoin was developed in 2009 by a man named Satoshi Nakamoto and is like nothing ever used before. A bitcoin is an algorithm that allows the user or owner to trade virtual money. The Bitcoin changes in value according to the number of users, the higher the demand the greater the value of the Bitcoin. No real currency changes hands in the use of the Bitcoin apart from right at the beginning where users can actually buy this virtual currency through special systems set up, the Bitcoin is then stored on the computer of the owner and he can use his Bitcoins as and when he feels the need. No transactions take place via any banking institutions and there are no limitations. Owners of Bitcoins remain totally anonymous thanks to the unique algorithms that each Bitcoin has.
The Advantage of Bitcoin Use at the Online Casino
The Bitcoin is rather like a commodity, it is traded through the code i.e. the algorithm that each coin has. The trading is totally private and because it is not through any banking system i.e. it is peer to peer, the US government and other restrictive bodies cannot claim it as a bank processed payment. Online casinos have begun to notice the benefits of offering Bitcoin as one of the preferred payment options and especially for US casinos. Softswiss a solutions specialist has received numerous requests for Bitcoin payments at online casinos. To date only a few of the top online casinos have started using Bitcoin as one of the payment options but as the popularity of this alternative payment option increases, the online casinos, in the US, and around the world need to center more of their attention on the Bitcoin. It is estimated that by the end of the calendar year Bitcoin payments at online casinos will reach close to $10 million a month. The Bitcoin is anonymous, it is instant and it is private. And, taking into account that the more the Bitcoin is traded the more its value increases, using Bitcoins is a positive gamble in itself. The future of Bitcoins and online gambling, especially in the US is definitely something to watch and keep tabs on.