New Slot Games for 2012 for US Players

Play Now
2012 is turning out to be a banner year for great new online casino games for US based players! Here are some of our new favorites that have just come out in the first quarter of this year.
Builder Beaver Slots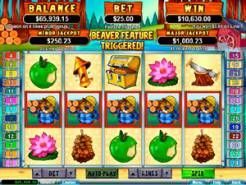 Builder Beaver Slots is the newest entry from RealTime Gaming, and it is a great playing and great looking game with a whimsical cartoon beaver running a construction site populated by forest animals. Sweet look aside, this is a great playing game targeted squarely at the mainstream player who is not out to risk $200 per spin of the reels. Coin values range from a penny to a dollar on this beautiful game, and with 25 paylines in play, the bets max out in a range from 25¢ up to $25 on the high end. This is a very traditional slot game, with no bonus round on a second screen, but there are plenty of free spins that can compound during free-spin rounds. RealTime Gaming has really come through in high style on this new game.
Stone Age Cash Slots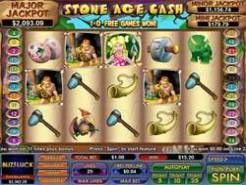 We are quite sure that cash in the stone age was much to clumsy to use in slot games, but Stone Age Cash Slots takes care of that by being an online slot game! This is another witty and whimsical game set in a stone age that has more to do with Fred and Barney than it has to do with Paleolithic period. Play is smooth and reliable, and the free spins and the bonus round hit frequently and are lots of fun. Once more, this game is definitely targeted at the mainstream player, with fairly low maximums, but frequent winning combinations, making it a great way to spend a long evening of play. The bonus round here is a pick-and-win style, but you can get a maximum win of 500x your trigger bet, which will really compound your winnings!
The Champ Slots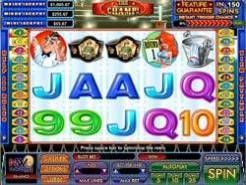 Prizefighting theme slot games have been around for a long time – the big fight and slots seem to go together like peanut butter and jam! The Champ Slots is a fun interpretation of the old standby, featuring images of a Championship Belt, a foxy red-haired Card Girl, a Referee, Boxing Gloves, and contenders, Pete and Bob. There are plenty of free spins on this newcomer, as well as a bonus feature that comes with a guarantee! This one is bound to become an all-time favorite.
Play Some New Slot Games Now!
This is turning out to be a championship year for slot games and for new casinos too! So settle into your favorite game station and get the reels spinning on some of these new classics tonight.